Scraping
Indeed Scraper - Indeed Job Posting Data Scraping
Infatica Scraper API is a powerful and reliable data collection tool you can use to scrape TikTok. Collect job data like listings, postings, descriptions, and much more.
Indeed Data Scraper
Job data and other relevant and valuable information can be yours if you scrape Indeed.com the right way: This way, you can use extracted data for your next large-scale project or new product features: perform search engine optimization, refine your hiring strategy, create a job aggregation platform, and much more. With the right Indeed.com scraper, taking your business to the next level can start today.
Here's the catch: How can you collect data from Indeed.com reliably? Balancing between third-party web scraping solutions and Indeed.com's official API takes up time and resources – and this is where Infatica Scraper API can help you: It's a powerful, easy-to-use, and reliable tool for extracting data from Indeed.com and many other major tech websites.
Scraping Indeed: How to Scrape using API
Indeed data provides invaluable insight into customer behavior across a wide range of countries: Companies can use this data to monitor competitors, perform search engine optimization, analyze and predict market trends, and more. Here's the catch: Collecting Indeed data is tricky, with various anti-bot measures stopping your scraping efforts. The answer to this problem is Infatica Scraper API – a fast, reliable, and easy-to-use data collection suite powered by Infatica's proxy network.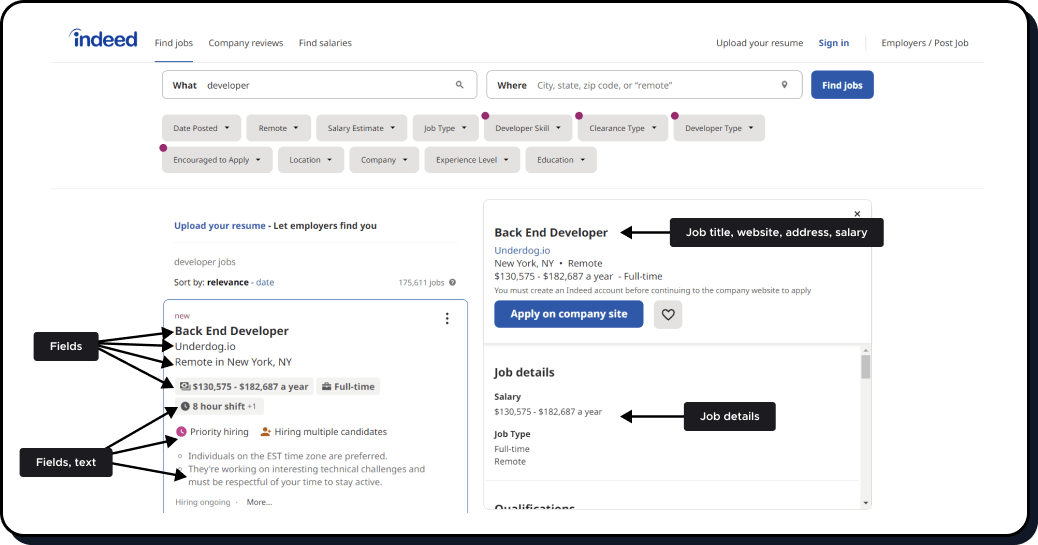 What is Indeed Scraping?
Web scraping in general means automated collection of data. The term automated is key here: Technically, saving each Indeed page manually does constitute data collection, but this process shares neither upsides nor downsides of a full-blown web scraping operation. Scraping Indeed can be performed with various tools and at different scales, but the end goal is the same: Use this data to generate value for your business or other people.
About Indeed.com
With 250 million monthly active users, Indeed.com is the world's leading platform for job seekers and employers. The platform is, essentially, a topic-specific search engine, featuring countless job postings, job listings, and other relevant data from companies all across the world. Available in 60+ countries and 28 languages, Indeed.com is the go-to place for job hunting: Users can browse job boards and company pages, conduct virtual interviews, and more.
All this data can be collected and then prove valuable for your next big project – and we can help you access it.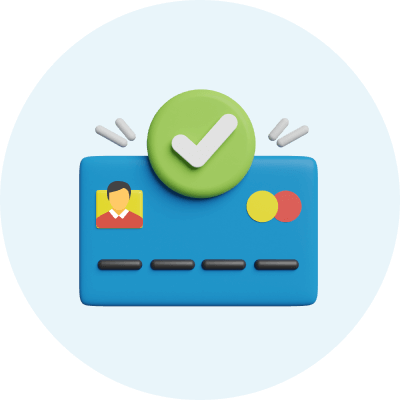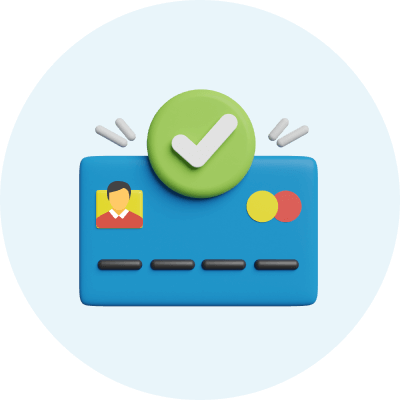 Indeed Job Data
The global job market is expanding every year – and you can capitalize on its growth: A job board/aggregator can attract numerous users from all across the world. You'll need data feeds from Indeed.com to fuel this project – and getting it can be seamless with Infatica's Indeed.com scraper.
Job, Company & Candidate Data for HR
Indeed job data powers countless HR agencies and staffing professionals which use Indeed.com's job descriptions, job titles, and similar criteria for lead generation, marketing, and other challengings tasks. Accessing this data without a well-oiled Indeed.com scraper means constant CAPTCHAs, IP bans, and other roadblocks – with Infatica Scraper API, it's seamless.
Solution for Your Data Collection Needs
Accessing Indeed.com data easily
Another way of protecting data that Indeed.com uses is constant updates to the HTML structure of its pages, causing errors in third-party scrapers and rendering them unoperational. Keeping up with these updates takes your resources – why not spend this time on something more interesting?
We're always updating Infatica Scraper API to remain compatible with Indeed.com's up-to-date infrastructure, ensuring that not a single data point that you requested gets lost.
Less CAPTCHAs and IP bans
The most important asset of tech companies like Indeed.com is their data – and they're always trying to prevent others from accessing it. A regular crawler will easily reach the maximum number of allowed requests and get stopped by Indeed.com's CAPTCHAs.
Thanks to a large network of residential proxies, Infatica Scraper API allows you to bypass Indeed.com's security measures. Using IP addresses from locations from all over the globe (on the country-, region-, city-, and ISP-level), you can avoid detection and keep your web scraping pipeline operational.
Built for small and large companies
There are dozens of tools for extracting data from Indeed.com: Browser extensions, standalone apps, open-source scripts, and more. What's the right tool for the job?
We engineered Infatica Scraper API to be a great fit for both small- and large-scale projects. It's easy-to-use, offering a streamlined way of downloading data (just input the page URL) – and it's powerful, supporting various websites, JS rendering, rich export options, and more.
What Customers Say about us
Our residential proxy users come from different backgrounds and create both small- and large-scale projects, utilizing millions of real IPs. Whatever your project may be, we would be pleased to have you as our client.
"I tried many providers of mobile proxies, I chose infatica as the favorite, because the price is adequate, the reviews are good and they showed themselves well during the test period, I recommend it for cooperation."
Explore More Reviews
I use proxies mainly for parsing
I use proxies mainly for parsing site positions, collecting the necessary information from sites in large quantities for analytics them. I needed fast resident proxies, so I ordered them from Infatica. I have used many other services before, but Infatica was more liked for its interface and fast proxies. It is evident that they are doing their best to improve their services. Yes, there can be some moments but they can be quickly solved with technical support.I can safely recommend them.
Affordability and quality
Speaking about prices, everything is democratic, it all depends on which tariff to choose. I think that this is the ideal and safe option for work. Quality is at a high level. I can recommend Infatica due to its stability and speed of work. All the problems that were - technical support helped me to solve. Special thanks to the manager Alina for her help in paying the tariff (there were problems on my part)
This proxy provider is a reliable one
Hello to all lovers of quality service! Two months ago, I had a chance to take a proxy here for myself. In general, I was satisfied! Technical support answered all my questions. I was very pleased with the proxy itself; everything worked without any interruptions. It fits perfectly for my needs. Mainly I use for parsing Google, Amazon, YouTube and etc. Great for using A-Parser. Infatica also has a new Scraping API, haven't tried it out yet, but I'll try it out and update my review in the future.
Nothing is hidden, proxies are affordable
The first thing that attracted me is the site. I have never used thing like this before, and it helped me to put things in order. I chose their Mobile Proxy service and like it! Time will show if there are any minuses.
Infatica keeps us excited with their continuous updates and add ons.
If you want to get both residential and mobile proxy service, I believe, Infatica is the place to visit. Why? Because it has the best ROI and will give you a chance to anonymously and authentically gather info about the content and strategy from other marketers. We use Infatica to view PPC assets and study final destination URLs. We've also employed Infatica's proxies to help us by keeping bots away.
I tried many providers of mobile…
I tried many providers of mobile proxies, I chose infatica as the favorite, because the price is adequate, the reviews are good and they showed themselves well during the test period, I recommend it for cooperation.
We use proxies for marketing research
We use proxies for marketing research. Infatica proxies solve our needs in full. Thank you
After 5 months of using their proxies
After 5 months of using their proxies, I have not noticed any deterioration in success rates. Great product at the moment
Very good scraping success rates
Very good scraping success rates, including when we crawl social media. Quick replies from technical support
Infatica's Features
Millions of proxies & IPs
Tap into our extensive pool of 35+ million datacenter and residential IP addresses across dozens of global ISPs, supporting real devices, smart retries and IP rotation
100+ global locations
Choose from 100+ supported global locations to send your web scraping API requests or simply use random geo-targets — supporting a series of major cities worldwide. Infatica's 1 Gbps bandwidth enables web scraping at the largest scale.
Rock-Solid Infrastructure
Scrape the web at scale at an unparalleled speed and enjoy advanced features like concurrent API requests, CAPTCHA solving, unlimited post metadata, browser support and JS rendering.
Free and premium options
Are you here to test the API without any commitments? Sign up for our Free Plan. If you ever need more advanced access, premium pricing plans start at $19.99 per month.
Use Scraper by yourself
Willing to be in charge of the process? No problem! Use Scraper to get the best results.

Commitment-Free Trial
Proxies come in all shapes and sizes. When shopping for anonymous USA proxies, different providers may catch your eye. We believe that Infatica has the most to offer as your user experience isn't limited to technical factors like raw IP count – it's also the round-the-clock support, the wide choice of geo-locations, the ease-of-use, and more. Start a commitment-free trial to try these benefits for yourself.
1
Share your contact details with us.
2
We'll send you a trial account login.
3
Try Infatica. Pay only if you stay.
Start your Free Trial
Frequently Asked Questions
Generally, tech platforms discourage data collection, which, for example, may overburden their servers. Although US courts generally consider web scraping to be legal, Indeed.com and other tech platforms may try to limit data collection via anti-scraping systems (e.g. reCAPTCHA and Cloudflare.) This makes solutions like Infatica Scraper API invaluable: With this tool, you'll see much fewer limits.

Yes: Like any site, Indeed.com uses HTML to organize and display its contents, e.g. jobs and companies. Said HTML code can be parsed by tools like Infatica Scraper API: You input a URL and download the page's contents a minute later. Although different scrapers offer different features, they all share the same working principle.

You can use a number of tools for that: With a no-code visual scraper (e.g. a browser extension), you can use its point-and-click interface to select the required data field. With command-line scrapers, you'll need to find the HTML element that manages the job posting area and

Yes. It allows the user to perform authorization, Applicant Tracking System integration, create job embends, and conduct virtual interviews. However, like many other official APIs, it may be suboptimal for data collection as it imposes certain restrictions, e.g. your queries are limited to creating 10,000 CMS items.