Scraping
TikTok Scraper - TikTok Data Scraping
Infatica Scraper API is a powerful and reliable data collection tool for scraping TikTok. Collect video posts, music feeds, metadata, comments, and much more.
TikTok Data Scraper
A high-performance, reliable, and affordable TikTok scraper can help you take your business to the next level: The platform houses so much video data, music feeds, and information that translate well into customer behavior data. You can then extract scraped data to create breakthrough marketing strategies, refine your ecommerce platform, perform search engine optimization, and much more – all thanks to a TikTok scraper.
Here's the problem: Scraping TikTok can be difficult without the right tool: You're likely to encounter IP bans, request limits, and other web scraping roadblocks. To solve this problem, we created Infatica Scraper API – an easy-to-use, powerful, and reliable tool for seamless data collection from social media (e.g. TikTok, Twitter, Facebook) and other major tech platforms (e.g. Amazon, Google, Booking.com, and many more.)
Scraping TikTok: How to scrape using an API
TikTok data provides invaluable Insight Into customer behavior across a wide range of countries: Companies can use this data to monitor competitors. perform search engine optimization, analyze and predict market trends, and more. Here's the catch: Collecting TikTok data is tricky, with various anti-bot measures stopping your scraping efforts. The answer to this problem is Infatica Scraper API – a fast, reliable, and easy-to-use data collection suite powered by Infatica's proxy network.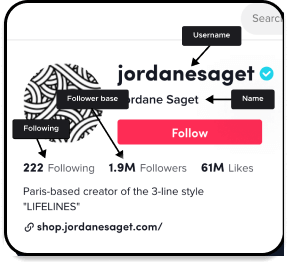 What is TikTok scraping?
Web scraping in general means automated collection of data. The term automated is key here: Technically, saving each TikTok page manually is data collection, but this process is too labor-intensive and doesn't scale well. Instead, TikTok can be scraped with various tools and at different scales, but the end goal is the same: Using this data to generate value for your business or other people.
About TikTok
With 1.5 billion monthly active users as of 2022, TikTok is arguably the hottest social media platform at the moment: TikTok videos are the main driving force of the website, attracting the young audience and helping them build large communities. With features like live streaming and video editing, TikTok users are generating and sharing huge volumes of customer behavior data, which can be invaluable for your next project – and we can help you obtain it.
TikTok Data Scrapin
Market analysis
Understand factors like customer behavior, demand, and feedback better. Track your competitors and make better trend predictions.
Lead generation
Acquire prospective customers and leads via publicly available contact information from TikTok profiles
Search engine optimizatio
Track relevant keywords and your product's performance across different search engines
Price monitoring
Refine your pricing approach based on the market data and competition to find the best pricing strategy.
TikTok Data Collection with API
Many tech platforms prefer to restrict data collection altogether – and TikTok is no exception: There is no official TikTok api for downloading data from TikTok, so we at Infatica created our own API for that. Using reliable server hardware and up-to-date software, we built a simple yet powerful TikTok scraper – contact Infatica now to try it!
Solution for Your Data Collection Needs
TikTok scraping made easier
Maintaining working data collection software is a task in and of itself: TikTok is always changing the HTML layout of its pages to break the compatibility of existing scrapers. Fixing these eros takes time – if you're not a professional programmer, it may as well be impossible.
Infatica Scraper API makes data collection easy: We're offering an all-in-one web scraping solution and ensuring that it works correctly – all you have to do is send a request and begin downloading.
Less web scraping roadblocks
Platforms like TikTok understand that data is their most important asset. They protect it with anti-bot systems like reCAPTCHA and Cloudflare, which use different factors (e.g. IPs) to analyze if the given user is a human or a bot. Bots are typically IP banned, which is a serious problem if you want to scrape TikTok.
Infatica solves this problem thanks to our in-house residential proxy network – a large collection of nodes that supply residential IP addresses from all across the world. Using a proxy, you can remain undetected and scrape TikTok profiles without encountering CAPTCHAs.
Made for home and power users
There are dozens of tools allowing you to scrape TikTok data – but finding the right one can be tricky: Some are built for power users, while others are focused on beginners at scraping data.
We engineered Infatica Scraper API to combine simplicity and power: As a great fit for both small- and large-scale projects, it boasts a streamlined API and useful features like exporting to JSON files, JavaScript rendering, and more.
What Customers Say about us
Our residential proxy users come from different backgrounds and create both small- and large-scale projects, utilizing millions of real IPs. Whatever your project may be, we would be pleased to have you as our client.
"I tried many providers of mobile proxies, I chose infatica as the favorite, because the price is adequate, the reviews are good and they showed themselves well during the test period, I recommend it for cooperation."
Explore More Reviews
I use proxies mainly for parsing
I use proxies mainly for parsing site positions, collecting the necessary information from sites in large quantities for analytics them. I needed fast resident proxies, so I ordered them from Infatica. I have used many other services before, but Infatica was more liked for its interface and fast proxies. It is evident that they are doing their best to improve their services. Yes, there can be some moments but they can be quickly solved with technical support.I can safely recommend them.
Affordability and quality
Speaking about prices, everything is democratic, it all depends on which tariff to choose. I think that this is the ideal and safe option for work. Quality is at a high level. I can recommend Infatica due to its stability and speed of work. All the problems that were - technical support helped me to solve. Special thanks to the manager Alina for her help in paying the tariff (there were problems on my part)
This proxy provider is a reliable one
Hello to all lovers of quality service! Two months ago, I had a chance to take a proxy here for myself. In general, I was satisfied! Technical support answered all my questions. I was very pleased with the proxy itself; everything worked without any interruptions. It fits perfectly for my needs. Mainly I use for parsing Google, Amazon, YouTube and etc. Great for using A-Parser. Infatica also has a new Scraping API, haven't tried it out yet, but I'll try it out and update my review in the future.
Nothing is hidden, proxies are affordable
The first thing that attracted me is the site. I have never used thing like this before, and it helped me to put things in order. I chose their Mobile Proxy service and like it! Time will show if there are any minuses.
Infatica keeps us excited with their continuous updates and add ons.
If you want to get both residential and mobile proxy service, I believe, Infatica is the place to visit. Why? Because it has the best ROI and will give you a chance to anonymously and authentically gather info about the content and strategy from other marketers. We use Infatica to view PPC assets and study final destination URLs. We've also employed Infatica's proxies to help us by keeping bots away.
I tried many providers of mobile…
I tried many providers of mobile proxies, I chose infatica as the favorite, because the price is adequate, the reviews are good and they showed themselves well during the test period, I recommend it for cooperation.
We use proxies for marketing research
We use proxies for marketing research. Infatica proxies solve our needs in full. Thank you
After 5 months of using their proxies
After 5 months of using their proxies, I have not noticed any deterioration in success rates. Great product at the moment
Very good scraping success rates
Very good scraping success rates, including when we crawl social media. Quick replies from technical support
Infatica's Features
Millions of proxies & IPs
Tap into our extensive pool of 35+ million datacenter and residential IP addresses across dozens of global ISPs, supporting real devices, smart retries and IP rotation
100+ global locations
Choose from 100+ supported global locations to send your web scraping API requests or simply use random geo-targets — supporting a series of major cities worldwide. Infatica's 1 Gbps bandwidth enables web scraping at the largest scale.
Rock-Solid Infrastructure
Scrape the web at scale at an unparalleled speed and enjoy advanced features like concurrent API requests, CAPTCHA solving, unlimited post metadata, browser support and JS rendering.
Free and premium options
Are you here to test the API without any commitments? Sign up for our Free Plan. If you ever need more advanced access, premium pricing plans start at $19.99 per month.
Use Scraper by yourself
Get Free Trial
Willing to be in charge of the process? No problem! Use Scraper to get the best results.
$25 /month
Small Project
Access to premium proxies and up to 250k monthly requests.

API Credits-250K
JS Rendering - Yes

Json parsing - Yes

Built-in residential proxy - Yes

US & EU Geotargeting - Yes

Threads - 10

Ticket support - Yes
Get Started
$90 /month
Medium Project
Access to premium proxies and up to 1 million monthly requests.

API Credits-1M
JS Rendering - Yes

Json parsing - Yes

Built-in residential proxy - Yes

US & EU Geotargeting - Yes

Threads - 50

Ticket support - Yes
Get Started
$240 /month
Large Project
Business level - everything we have and up to 3 million monthly requests.

API Credits-3M
JS Rendering - Yes

Json parsing - Yes

Built-in residential proxy - Yes

US & EU Geotargeting - Yes

Threads - 100

Ticket support - Yes
Get Started
from $1000 /month
Enterprise
Enterpise level - everything we have and up to custom monthly requests.

API Credits-Custom
JS Rendering - Yes

Json parsing - Yes

Built-in residential proxy - Yes

US & EU Geotargeting - Yes

Threads - Customize

Ticket support - Yes

Commitment-Free Tria
Proxies come in all shapes and sizes. When shopping for anonymous USA proxies, different providers may catch your eye. We believe that Infatica has the most to offer as your user experience isn't limited to technical factors like raw IP count – it's also the round-the-clock support, the wide choice of geo-locations, the ease-of-use, and more. Start a commitment-free trial to try these benefits for yourself.
1
Share your contact details with us
2
We'll send you a trial account login.
3
Try Infatica. Pay only if you stay.
Start your Free Trial
Frequently Asked Questions
TikTok, like many other social media platforms, tries its best to protect its data: The platform's terms of service prohibits scraping – and it's reasonable to assume that your account may be restricted if they catch you. Still, intellectual property laws generally agree that extract data from platforms like TikTok is legal.

Also, see our detailed overview of web scraping legality.

There are multiple ways to collect data from the TikTok website, ranging from easy to hard:

Visual scrapers, typically browser extensions, which provide a point-and-click interface.
Infatica Scraper API, which balances simplicity and power.
Handmade scrapers using open-source libraries, which often lack proper support from the developers.

One option to collect video posts is to use Infatica Scraper API: Each video features a URL that you can query and later download. The same logic applies to comments, which can be found in the URL of the original post

Scraper works with a large variety of countries. Most importantly, it also offers the ability to select the country/domain combination manually, allowing you to create custom requests from select countries and scrape data using geolocation.

The most popular geolocations include: the United States, Germany, the Netherlands, France, Russia, Ukraine, India, Turkey, Poland, China, Brazil, Saudi Arabia, Indonesia, and Vietnam – and the full location list is much bigger.