Infatica Proxy Reseller Program
Proxy reselling just got easy: Thanks to Infatica's proxy reselling program, you can get your proxy business up and running in no time. No investments in customer support or back-end infrastructure required: Infatica handles the hard stuff for you and helps with setting everything up. Become our partner today and start supplying Infatica's high-performance residential and mobile proxies to your clients!
Start your proxy business with Infatica
Infatica proxy reselling program is an API that lets you connect your customers with Infatica's proxies. Key features include:
Optimized for resellers
Our API combines power and ease-of-use. Designed from reseller feedback.
Full API integration
Complete freedom to create your own proxy service.
Popular products
Residential and mobile proxies are the most popular options for reselling.
24/7 support
Get help from Infatica's own proxy experts.
Why Infatica proxies?
Infatica proxies are sourced ethically: We're combining user consent, user awareness, and participation bonus. This creates a high-quality and reliable proxy network where real users are motivated to lease their desktop and mobile devices' IPs.
With Infatica's ethical proxies, you're running a much lower risk of encountering CAPTCHAs and IP address bans, provided that you set up your requests and rotation correctly. Even though ethical proxies may be more expensive, the increased stability pays off in the long run.
To learn more, read Infatica's residential proxies sourcing handbook.
Private Proxy Features
10+ million IPs from 131 countries
IP rotation for avoiding rate limitations during web scraping
Easy authentication via the login/password combination or white-listed IPs
Wide set of geolocations at the country-, region-, city-, ISP-, and carrier-levels
Ethically-sourced IPs, helping avoid CAPTCHAs and IP blocks
HTTP(S)/SOCKS support
99.9% uptime
And more!
Start reselling proxies in 3 easy steps
1
☎️ Contact
Contact us by filling out the program application form. We'll perform a quick vetting and reach out to you with further details.
2
🔌 Integrate
Integrate our API functionality into your existing service or website.
3
🛒 Sell
Start reselling Infatica proxies to your clients.
Frequently asked questions
Proxies can help businesses track price changes, optimize websites for search engines, help with brand protection, perform marketing improvements, conduct academic research, track service performance, protect corporate data, and more.

However, as an ethical provider, Infatica only allows legitimate uses of proxies.

When it comes to device types, you can choose between residential and mobile proxies. As for protocols, we offer both HTTP(S) and SOCKS proxies.

As a reseller, you can choose from a set of major cities from different countries. The most popular geolocations include the United States, Germany, Russia, Ukraine, India, Turkey, Poland, China, Brazil, Saudi Arabia, Indonesia, and Vietnam – and the full list is even bigger.

Technically, yes – but you can decrease the detection rate via the following factors. 1) Proxy type: Residential proxies are harder to detect because they source IPs from real users instead of data centers; 2) Proxy quality: Ethically-sourced proxies are less likely to trigger websites' anti-bot systems.

Data center proxies' IP addresses come from data centers, which some anti-bot systems see as a red flag. This makes data center proxies cheaper – but easier to detect. Conversely, residential proxies' IP addresses are sourced from desktop and mobile devices of real users.

Generally, free proxies are subpar when it comes to reliability, performance, and functionality: Free proxy networks are typically overloaded by large amounts of users, resulting in disconnects, CAPTCHAs, and IP address bans. Although free proxies can be OK for a quick unblock, using them for commercial use cases isn't recommended.

Yes: We use end-to-end encryption to safeguard all web traffic routed through the Infatica network. This way, no third party can intercept and steal your clients' data.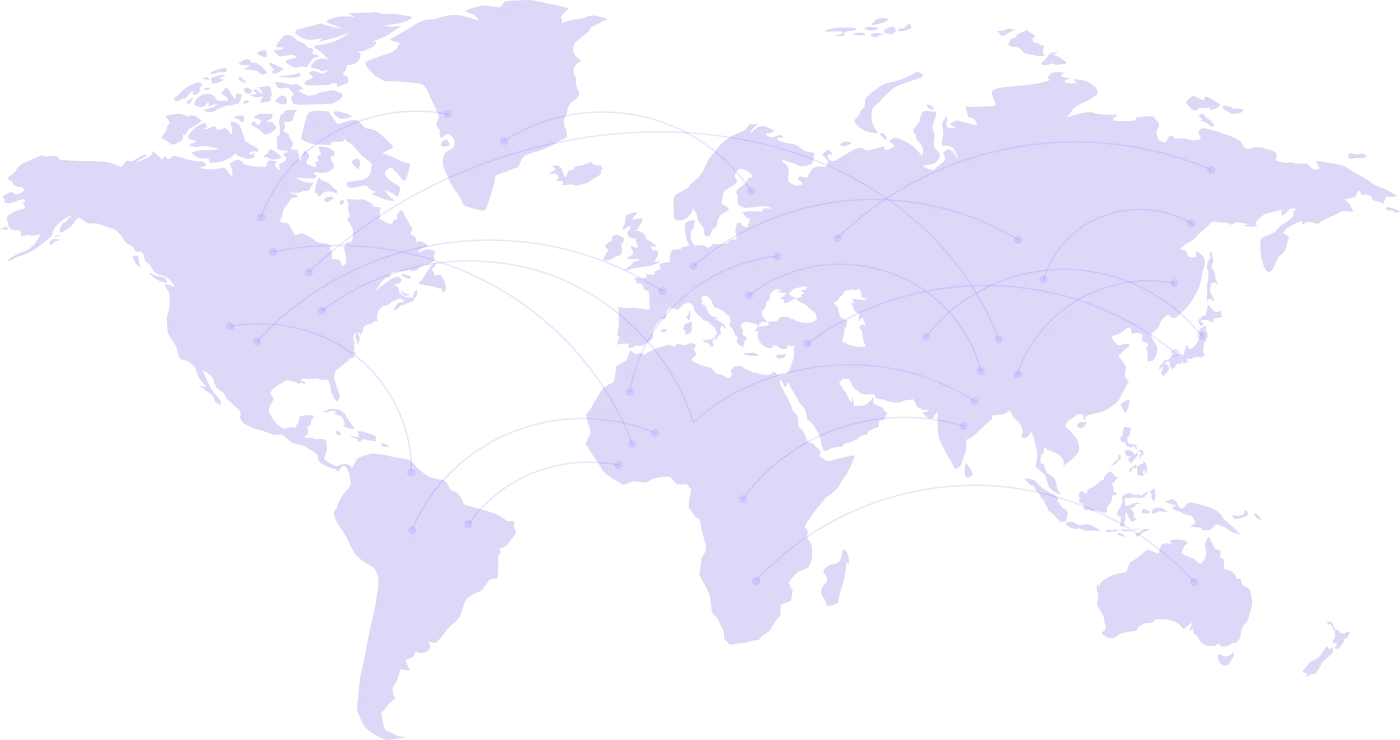 Get In Touch
Have a question about Infatica? Get in touch with our experts to learn how we can help.