How to use Infatica Residential Proxies in a browser
Once you have created a proxy list at Infatica, you can use a proxy in your favorite browser with an extension or a plugin.
Let's see how to use proxies via the FoxyProxy Standard extension in Google Chrome and Mozilla Firefox.
Download and install​
First, download the extension and install it.


FoxyProxy options​
To begin, click on the FoxyProxy extension button and select Options in the window that just opened.

Add New Proxy​
Click the Add New Proxy button on the right and – and the settings menu will open.

In the Host or IP address field, copy and paste the IP address from the proxy list; in the Port field, paste the port copied from the proxy list.
Username and Password fields​
Copy the login and password values from the proxy list – and paste them into the Username and Password fields. The password needs to be confirmed in the second Password field.
Press the Save button. A window will open, showing our new proxy address.
How to activate proxy​
To activate it, click Proxy mode at the top of the screen and find the new proxy we just created.

Click Use proxy [...] for all URLs.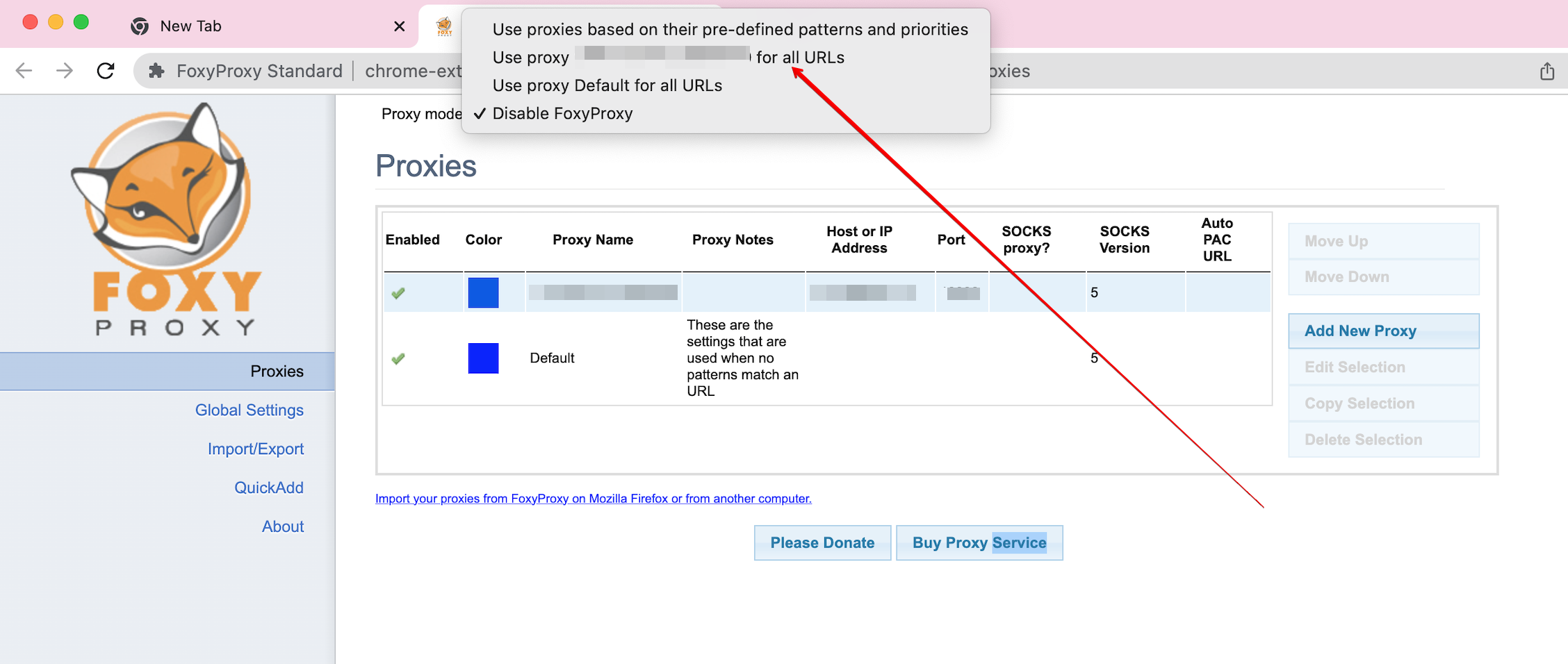 tip
Then we can open https://ip-api.com/ and check if everything is working correctly.
To disable proxies, press Proxy mode and select Disable FoxyProxy.
You can create any number of proxy profiles and use them as needed.