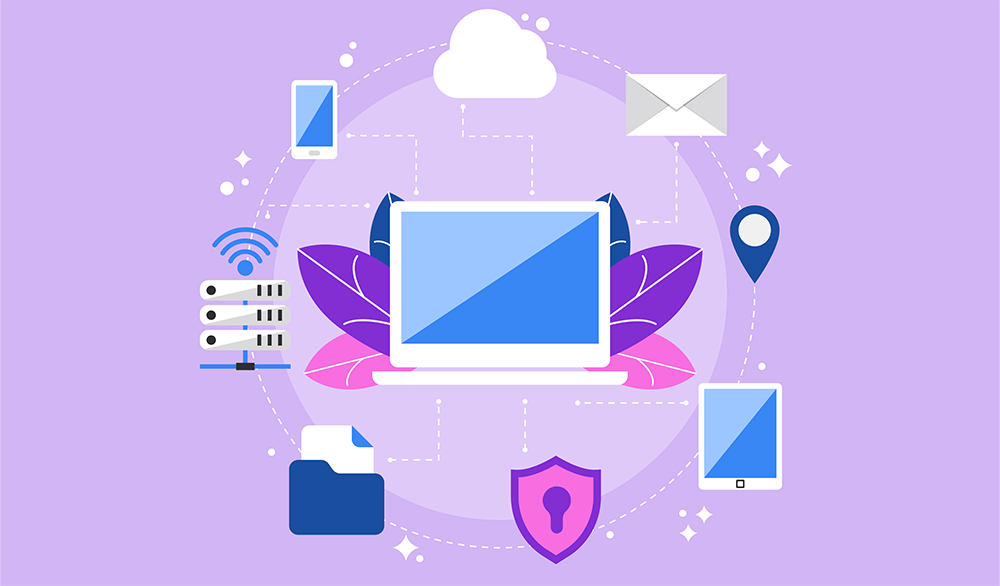 Back when the internet first came about, people saw it as a tool that would ease the flow of information and communication, allowing so many disparate voices to come together and hear each other.
Those expectations did come true but had unintended consequences as well. Breaches in one's cybersecurity have become something people have to regularly grapple with. For instance, the 2019 Cyber Security Breaches Survey conducted by the United Kingdom's Department for Digital, Culture, Media & Sport, the Ipsos MORI Social Research Institute, and the University of Portsmouth revealed that over the past 12 months, 32 percent of businesses and 22 percent of charities experienced attacks or breaches in their cybersecurity. Of those breaches and attacks, one of the most common types has to do with people impersonating organizations via emails or websites. About 28 percent of the businesses and 20 percent of the charities surveyed experienced this kind of breach and attack.
It's no wonder that the usage of VPN (Virtual Private Networks) software has increased over the years. VPN service providers allow their users to utilize a separate server when using the internet, making their online activities safe from the tracking by third parties or hackers. Statista even forecasts that the worldwide VPN market will amount to $27.1 billion in 2020 and balloon to $35.73 billion in 2022.
If businesses truly want to progress, they need to be aware of the trends in VPN services that are going to be dominant in 2020 and with that, whether a proxy network is the answer. Proxy networks provide the ability to continuously rotate IPs to change your location, conduct accurate price comparison activities and more. Depending on your overall goal, there are alternatives to VPNs that work better for many businesses.
Trends In VPN and Proxy Services To Look Out For
For the coming year, it is going to be about increases, whether it is an increase in usage, in competing providers, or increasing threats that businesses have to watch out for.
1. Increased competition among providers
With the VPN market share only expected to grow in the coming years, you can expect more players to join in and try to get a piece of the pie. Unfortunately, what will probably happen is that these new players won't really contribute anything new and only fill the market up, while also failing to improve the quality of service. That huge influx of players might also overwhelm someone who is just looking to get a VPN. It could also prevent people and businesses from looking at other services that work like VPNs, such as a proxy service.
To the uninformed, there are a number of differences between a VPN and a proxy service. As previously stated, VPNs allow for the use of a separate server when using the internet. This results in users being able to access a website with a different IP address, often a data center IP, ensuring their privacy and keeping their location anonymous. Proxy services perform a similar function. The difference is that a proxy service connects users to up to a million alternative IP addresses, while VPNs only send requests to a single server. With a proxy service, users can be seen as a "real-user" using a residential or mobile IP, rather than a data center. They also have the benefit of choosing the IP type they want and the location that best suits their needs, hiding their original location and in turn uncovering misleading or malicious activity on the web.
2. Increased business use
The 2019 Cyber Security Breaches Survey also revealed that 59 percent of the businesses surveyed have sought guidance and external information when it comes to cybersecurity, so it's reasonable to expect an increase in VPN use among the business sector. Because of that impending increase, it's tempting to get a VPN for one's business, but one should also consider if a VPN is going to be beneficial to the type of business that they run. They may have to make a choice between using a VPN or a proxy service.
When making a decision, businesses should keep in mind that VPNs are great at preventing tracking from competitors and advertisers. VPNs are also ideal when employees need to access a work network using the unsecured Wi-Fi of locations like coffee shops. This FinancesOnline.com list of VPN services is a good resource to check out for available options.
Proxy services, on the other hand, are great for businesses that want to verify ad campaigns or even strip ads from a website to improve loading times. Website testing is also something proxy services are great for. It can be used to test the responsiveness of a website, check if ads are being run correctly, and ensure that applications are error-free.
3. Increase in the number of threats to protect against
As the amount of VPNs increases, so do the types of crimes and workarounds that seek to circumvent the protection they provide. One such crime that is on the uprise is ad fraud, which involves faking ad placements, installs, clicks, and impressions, among other things. The consequences for businesses who rely on the information gleaned from these ads can be disastrous, as they might make important business decisions with inaccurate data.
Using VPNs or a proxy service can be an effective way to fight ad fraud. A proxy service is an especially good way to protect against this, as businesses can recreate the environment of their end-user and verify all the aspects of their campaign. They can also accurately test affiliate links as well as ensure the compliance of the organizations they are working with.
Pick the VPN or Proxy Service that Fits Your Needs
VPNs, proxy services, and the threats they protect against aren't going to go away anytime soon. In fact, markets around the world are going to see even more of them as time goes by. Rather than wait for them to be overwhelmed by the choices before them, businesses should already take a look at what they need and choose between using a VPN or proxy services, so that they can bone up on VPN management if needed.
---